---
In the morning, the boat had gone, but another had taken its place, a hotel boat called the Tsarina, which had just unloaded its passengers and was waiting for a fresh lot to arrive. It was his own boat, and he was building up quite a successful business; it seems to be quite a good life.
At lunchtime I walked into the city and wandered around, looking at Holy Trinity church and the new cathedral. The cathedral is magnificent, especially the Baptistry window, but of course Coventry Cathedral has been much written about elsewhere. The only small disappointment I found were the profusion of crowd control ropes inside and barriers outside, together with a surprising lack of space outside too. What space there is, is littered with shops and cafes, ice cream stalls and Americans. Perhaps it is just as well that there are no good views of the exterior, as it is not very impressive; certainly it gives no hint of the beauty inside. I can see the cathedral from my boat, and it looks rather like a factory.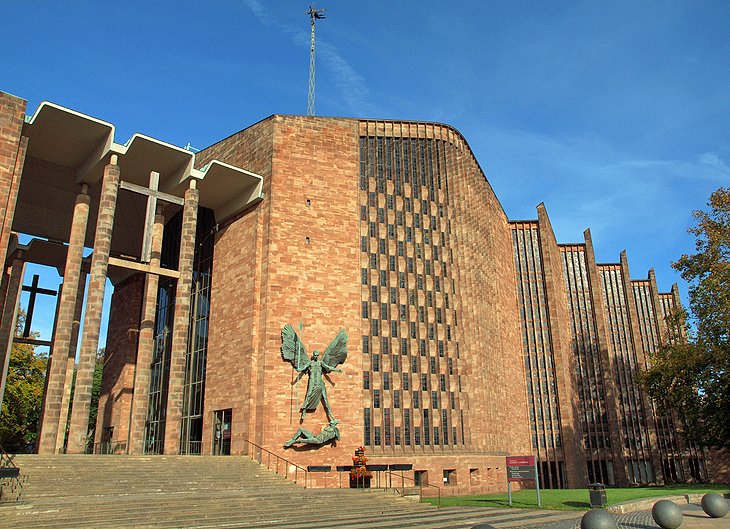 Coventry Cathedral. Picture from PlanetWare.com's page about Coventry
---
---
This site is a member of the UK Waterways WebRing.
To browse visit Here.